[/vc_column_text][/vc_column][/vc_row]
Vietnam among 10 countries Japan to lift overseas travel alerts
September 29, 2020 – Nhip Cau Dau Tu
The government will give priority to 10 countries including Australia, New Zealand, and Vietnam. But decisions on whether to accept travelers from Japan will ultimately be up to those governments.
The country has issued Covid-19 related travel advice and warnings on infectious diseases via a system which has four categories depending on the potential risk and safety in relevant locales.
Beginning next month, Japan will lower its warning level to "2" for countries with few infections as a proportion of the total population in the last two weeks. Level 2 advises Japanese nationals to avoid nonessential travel.
Australia, Vietnam, New Zealand, Brunei, and Belgium will likely be included on the list. A two-week quarantine, however, will be required upon return to Japan.
The government thus aims to lift its warning to prompt those countries and regions to ease their restrictions to resume mutual economic activity.
Meanwhile, Japan also is advancing negotiations with 16 countries and regions including China, Vietnam, and Taiwan to resume business travel. The government easing its travel warning could also aid in reaching agreements in those negotiations.
Read More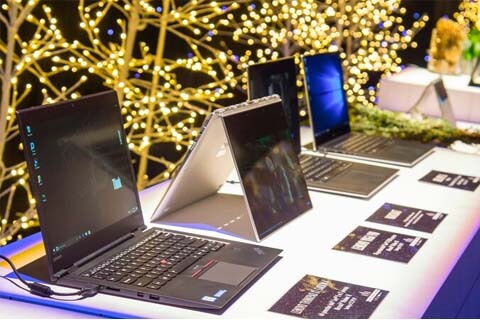 Vietnam tipped to become world's top laptop producer
September 28, 2020 – Hanoi Times
Southeast Asia is predicted to produce half of the world's notebook personal computers in 2030, with Vietnam and Thailand tipped to be main manufacturing hubs, Nikkei Asian Review reported, citing a report from a Taiwan-based thinktank.
As such, the region is expected to displace China as the center of notebook PC production, according to the Market Intelligence & Consulting Institute (MIC). China's rising labor costs and the desire to mitigate overdependence on a single region would drive the shift to Southeast Asia.
Among other Taiwanese peers, Compal Electronics is considering building output capacity in Vietnam while Quanta Computer, the world's third-largest contract manufacturer, is expected to produce notebook PCs in Thailand.
Hon Hai Precision Industry, known as Foxconn and the world's biggest contract electronic manufacturer, may launch notebook PC production in Vietnam.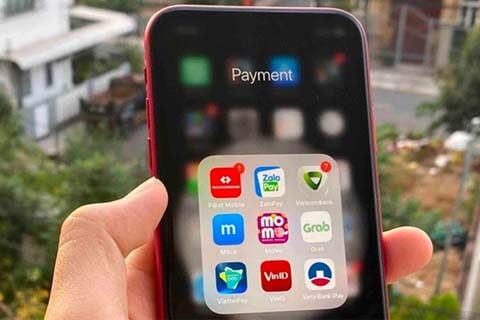 Vietnam's electronic wallets "burn" money in a fierce battlefield
September 24, 2020 – Nhip Cau Dau Tu
Ride-hailing, e-commerce have been accepting losses for a bigger market share in Vietnam's market. E-wallet, which have been mushrooming in the country have engaged into a similar race.
None-cash payment and using e-wallet have become more popular in Vietnam despite the country's ratio of cashless payment is among the lowest in Asia.
Data from IDC and NTT shows that Vietnam's rate of non-cash payments is almost the lowest, just above the Philippines. Cash payment ratio in Vietnam is currently at 80 percent, while in Indonesia, the ratio is 68 percent, Japan, 78 percent, Thailand, 60 percent, China, 34 percent and South Korea, 36 percent.
Vietnam still has much room and potential for none-cash payment service since more than 52 percent of the population using the internet and accessing smartphones daily. Those who were born after 2000 and after 1980 are the main consumers of digital economy.
Unlike China, the e-wallet market is almost preconfigured for giants WeChat and Alipay, Vietnam's e-wallet market is fragmented, and users opt to use a wallet with more benefits. Therefore, the battle to "burn" money for market share of digital wallets does not seem to be over.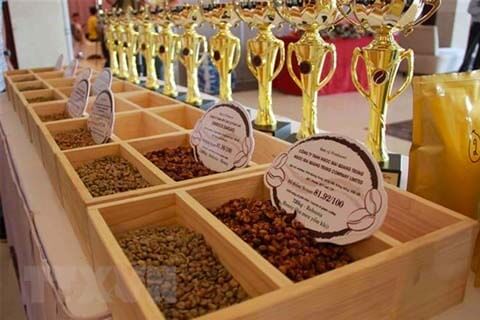 Vietnam becomes Japan's biggest coffee supplier

September 23, 2020 – Vietnamplus
Vietnam, the world's biggest producer of robusta, has become the top supplier of coffee beans for Japan as the consumption of instant coffee, which uses robusta, is soaring there amid the COVID-19 pandemic, according to the Nikkei Asia Review.
The newspaper reported that more people are working at home during the pandemic, driving up demand for robusta coffee beans, which are mainly used to make instant coffee. Meanwhile, sales of the higher-quality arabica beans favoured by coffee shops have fallen.
The trend has made Vietnam, the world's top robusta maker, Japan's top supplier of coffee beans and relegated Brazil to second place.
Japan's state of emergency, declared in early April, shuttered cafes and restaurants across the country, forcing Starbucks Coffee Japan to halt business at some 1,100 outlets. The closures dealt a heavy blow to demand for arabica beans.
In contrast, demand for robusta, a cheaper and more bitter variety used in instant coffee products, has been strong as COVID-19 restrictions keep people at home.
Demand for instant coffee has spiked. Sales of instant coffee products in the second quarter grew about 10 percent from a year earlier, according to food processor Ajinomoto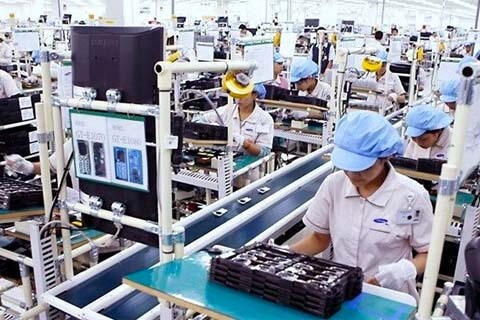 Vietnam's exports to EU reached US$3.78 billion since enforcement of EVFTA
September 23, 2020 – Vietnam Times
The latest statistics from the General Department of Vietnam Customs showed that by the end of August, total export turnover from Vietnam to the EU had reached US$25.92 billion. In August alone, the figure reached US$3.78 billion, Nhan Dan Newspaper.
Compared with the average of the first seven months this year, export value to the EU in August was about US$600 million higher, thanks to the positive effects of the EVFTA.
According to the Ministry of Industry and Trade, the effective EVFTA has created a great opportunity for Vietnam's exports, helping to diversify markets and products for Vietnam export activities, with some of Vietnamese key products enjoying high tax cuts, such as agricultural products, fisheries, furniture, textiles, footwear and electronics. The EU has been the third largest market for Vietnamese exports over the past eight months.
After more than a month since the agreement came into force, a range of Vietnam's export products has seen positive changes in the EU market, including some that have been exported recently such as brackish shrimp from Ninh Thuan, coffee and passion fruit from Gia Lai and rice from Can Tho.
In addition, cell phones and components are the largest groups in Vietnam's exports to the EU and the bloc is also the largest export market for this key sector from Vietnam. In August, the export turnover of phones and components to Europe reached more than US$1 billion, thereby increasing total turnover in the first eight months to US$6.96 billion. Although it decreased by 17.2% over the same period in 2019, it still accounted for 22% of Vietnam's total export turnover of phones and components.
In addition, the EU is also the leading export market for Vietnam's important commodity groups, such as computers, electronic products and components; textiles; agricultural products; and footwear, with turnover worth billions of USD in each group.
In the opposite direction, by the end of August, Vietnam's total import turnover from the EU had reached US$9.82 billion. In August alone, the figure reached nearly US$1.4 billion, US$200 million higher than the average for the first seven months of the year.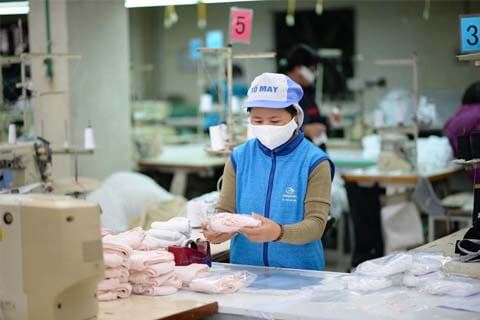 Vietnam exports nearly 1 billion face masks during COVID-19 season
September 22, 2020 – Vietnam Times
According to the General Department of Customs, over 70 Vietnamese enterprises had their medical face masks exported oversea in August, with exporting volumes reach over 135 million items. The production volumes, however, dwindled compared with July's, even though 10 new manufacturers had been added in the list.
In general, a total of over 846 million medical masks have been exported in the first 8 months of 2020, in which the largest volume belongs to June (over 236 million).
Fabric masks, fine dust masks, 100% cotton fabric masks, 2 layers of cotton masks, and medical masks, are among the most favored in exportation.
Japanese, Korea, Germany and the US are Vietnam's four main export markets. Hong Kong, Singapore, Poland, Australia, China, Laos, and South Africa are other trade partners in the list.
Hanoi proposes to build $2.8bln metro line
September 22, 2020 – Nhip Cau Dau Tu
Authorities in Hanoi have submitted a proposal to the government to invest over VND65.4 trillion ($2.8 billion) in a 39-kilometer-long metro line.
Metro line No. 5 will connect Van Cao Street in downtown Ba Dinh District and the suburban area of Hoa Lac in western Thach That District, home to Hoa Lac Hi-tech Park, Hanoi Metropolitan Railway Management Board (MRB) stated.
There will be 21 stations, six underground and 15 elevated. After passing underground through Van Cao, Lieu Giai, Nguyen Chi Thanh, Tran Duy Hung and Ring Road 3, it would run along the elevated section from Thang Long Boulevard.
Hanoi authorities expect to deploy 25 to 40 trains of four to six carriages each. These could run at speeds of 120 kph above ground and 90 kph underground.
Construction on the metro line is scheduled to start in 2022, and the line be put into operation in 2026.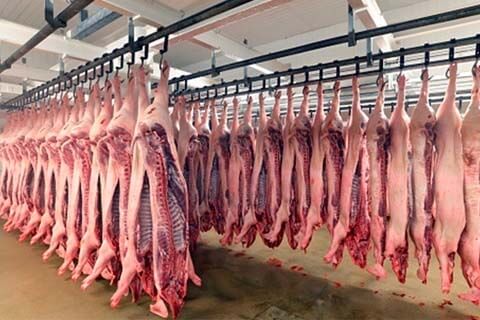 Opportunities await husbandry sector over next decade
September 17, 2020 – Vietnamnews
The outlook for Việt Nam's livestock market was bright over the next ten years as the population grows to nearly 107 million with an average income of US$10,000, said Minister of Agriculture and Rural Development Nguyễn Xuân Cường.
To achieve its potential, the husbandry sector should rapidly improve its capacity to adapt to the increasing impacts of climate change, Cường told a conference held to discuss a development strategy for 2020-2030, with a vision towards 2040, organised by the Ministry of Agriculture and Rural Development and chaired by Deputy Prime Minister Trịnh Đình Dũng in Hà Nội on Tuesday.
net
Agriculture and livestock remained a major focus for the Party, Government and localities, the minister said.
"The formulation and early promulgation of a strategy for livestock development is an urgent task," he told the conference.
"However, this is only a common strategy for the country as a whole, and each locality will have to set their own goals. Places such as Hà Nội, Đồng Nai and Nghê An have said they focus on quality as well as quantity by building disease-free farms and promoting links in the animal husbandry sector," the minister said.
Pages:
Page

1
,
Page

2
,
Page

3
,
Page

4
,
Page

5
,
Page

6
,
Page

7
,
Page

8
,
Page

9
,
Page

10
,
Page

11
,
Page

12
,
Page

13
,
Page

14
,
Page

15
,
Page

16
,
Page

17
,
Page

18
,
Page

19
,
Page

20
,
Page

21
,
Page

22
,
Page

23
,
Page

24
,
Page

25
,
Page

26
,
Page

27
,
Page

28
,
Page

29
,
Page

30
,
Page

31
,
Page

32
,
Page

33
,
Page

34
,
Page

35
,
Page

36
,
Page

37
,
Page

38
,
Page

39
,
Page

40
,
Page

41
,
Page

42
,
Page

43
,
Page

44
,
Page

45
,
Page

46
,
Page

47
,
Page

48
,
Page

49
,
Page

50
,
Page

51
,
Page

52
,
Page

53
,
Page

54
,
Page

55
,
Page

56
,
Page

57
,
Page

58
,
Page

59
,
Page

60