Our Network & Partners
Throughout our 2 decades of development since 1997, we have expanded our network and strategic partnership in different aspects and sectors, including professional research network, business associations, media & news platforms, education organizations… This wide network has helped us to offer valuable resources for our clients and fine-tune our services.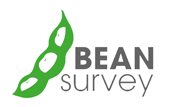 BEAN Survey
BEAN Survey is an online survey platform developed since 2014. Being among the first platforms of its kind in Vietnam, BEAN Survey has been a trusted online survey service provider in the country with a constantly expanding panel (about 160,000 members with demographic diversity across Vietnam as of July 2020). Find out more at beansurvey.vn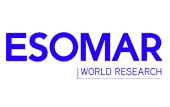 ESOMAR
ESOMAR is a not-for-profit organization that promotes the value of market, opinion and social research and data analytics. The organization has been providing ethical and professional guidance and advocating on behalf of its global membership community for over 70 years.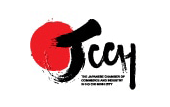 JCCH – The Japanese Business Association of Ho Chi Minh City
Formerly named Japanese Chamber of Commerce and Industry in HCMC, the organization name was changed to The Japanese Business Association of Ho Chi Minh City on Sep 28, 1998. 4 major activities of JCCH: (1) Exchange information and promote friendship between members; (2) Improvement of investment and business environment; (3) Cooperation to the Japanese Society;
JCCI – The Japanese Chamber of Commerce and Industry
The Japanese Chamber of Commerce and Industry is an economic organization composed of Japanese companies with bases in the northern region of Vietnam. In order to improve the business environment of Japanese-affiliated companies, the opinions of member companies are compiled and negotiations with the Vietnamese government are ongoing.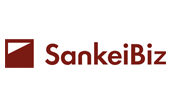 SankeiBiz
SankeiBiz is an economic information site of Sankei Shimbun Group. The news site delivers carefully selected contents of the editorial department aiming to satisfy the intellectual curiosity of business audience. B&Company Vietnam contributes to the contents of investment opportunity and industry review of Vietnam on SankeiBiz.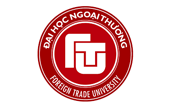 FTU
Foreign Trade University (FTU) is a university established in 1960, located in Hanoi, Vietnam with satellite campuses in Ho Chi Minh City and Quảng Ninh. FTU is often regarded as one of the most prestigious and it ranks 1st as the best universities in Vietnam, covering a wide range of studies – from economics and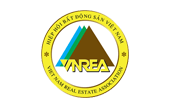 Vietnam National Real Estate Association (VNREA)
Vietnam National Real Estate Association (VNREA) is a professional –social organization which was formerly known as Vietnam Housing Real Estate Association. The Association has connected a large variety of enterprises and organizations in Vietnam to promote the development of real estate business in the country.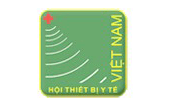 Vietnam Medical Device Association (VMDA)
Established in 2002, Vietnam Medical Equipment Association is a professional and social organization with members being organizations & individuals operating in the fields of science, technology, management, production, business… related to medical equipment and instruments throughout the country. The association has contributed to the overall development of Vietnam's healthcare sector, especially in the Vietnam's medical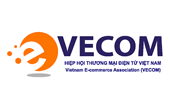 Vietnam E-commerce Association (VECOM)
VECOM is a non-government organization whose members are companies, organizations and individuals conducting business in e-commerce; applying e-commerce in their operating process; researching or providing services in e-commerce. The Association operates on a volunteer, non-profit basis, for the purpose of gathering, co-operating, protecting its members to develop e-commerce in Vietnam. VECOM works on a national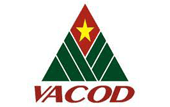 Vietnam Association of Consumer goods Development (VACOD)
Vietnam Association of Consumer goods Development was established to set up a connection between producers, researchers and distributors to develop Vietnamese consumer products. It aims to help local businesses grow and improve their trademarks in domestic and foreign markets. The association also contributes to develop the community relations of businesses and research organizations with state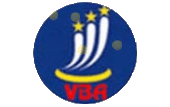 Vietnam Alcohol – Beer – Beverage Association (VBA)
VBA is a non-governmental organization in Vietnam with members being enterprises and managers, scientists, technicians of all economic sectors and activities in the field of manufacturing, business services, processing of beer, alcohol and beverage. The purpose of the association is to connect and promote the mutual economical and technical cooperation of manufacturing, business services, enhancing