[/vc_column_text][/vc_column][/vc_row]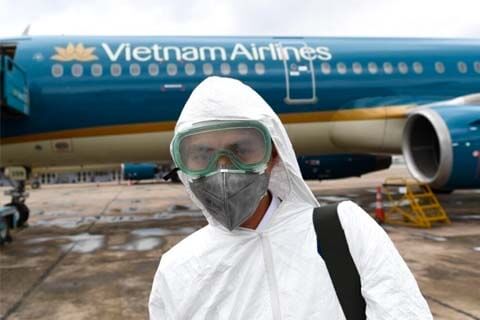 Vietnam starts charging quarantine and testing fee for anyone entering the country
September 11, 2020 – Vietnam Times
On September 10, Minister and Chairman of the Government Office Mai Tien Dung presided over a meeting with relevant agencies on the extension of isolation at accommodation establishments for foreigners and Vietnamese entering the border. Dung said the Prime Minister's order is to reopen international routes step by step, keep cautious but not to inhibit development opportunities.
"Currently, there is a high demand of experts, businesses, and investors who want to come to Vietnam", Mr. Dung said.
Therefore, based on comments from ministries, tourism associations, businesses, the Government Office will synthesize and report to the Prime Minister at the Government's Standing meeting on Covid-19 prevention tomorrow. Accordingly, in terms of quarantine, before getting on the plane to Vietnam, passengers must prove to have a negative test result of the host country 3 days before the flight. After entering Vietnam, passengers must adhere to medical control and quarantine regulations.
Upon arrival in Vietnam, passengers are quarantined in accommodation facilities for a suitable number of days and during this time they will have two PCR tests. If both results are negative, they will be transferred to home monitoring. All testing and isolation costs will be paid for by the passengers themselves.
The above proposal firstly applies to officials holding diplomatic passports; international agencies and organizations; experts, managers, high-tech workers; investors, relatives of these people. Minister Mai Tien Dung also noted that when opening international routes, the number of visitors to Hanoi and Ho Chi Minh City will sharply rise, so the two localities need to increase their accommodation facilities, publish the list, and the costs for quarantine and tests.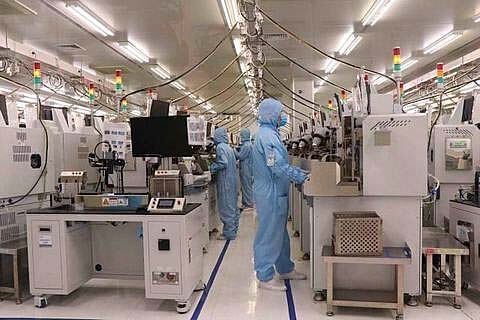 Bac Ninh attracts 119 foreign-invested projects in January-August

September 07, 2020 – Vietnam Investment Review
To attract both foreign and domestic investors, Bac Ninh focused on improving its business climate by prioritising projects which use less land, less labour, have high investment rate, significant budget collection and high technology, the Viet Nam Government Portal (VGP) reported.
The province also allowed 1,602 existing foreign-invested projects to increase their capital by $19.64 billion.
Of these, 1,331 projects are in the manufacturing and processing industry, making up 83 per cent, including 1,205 projects from South Korea, 112 projects from China and 86 projects from Japan.
Alongside the preferential mechanisms and policies of the State, the province also proposed initiatives to encourage investment in industrial zones and boost on-the-spot investment promotion by creating images from big foreign businesses such as Samsung, Canon and Foxconn.
In the last 20 years, Bac Ninh Province in the Northern Key Economic Zone has grown from an agricultural community to a major industrial centre with the second-highest per capita income and one of the highest economic growth rates in the country.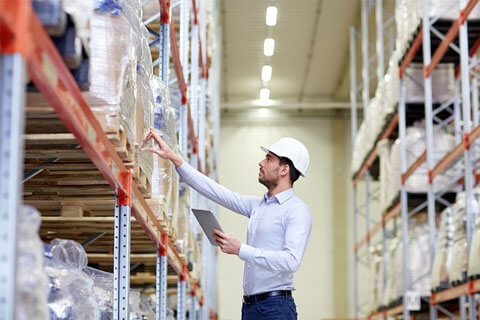 GLogistics deal catches attention of competition agency
September 04, 2020 – Vietnam Investment Review
The logistics businesses involved in a proposed merger could face financial penalties if it turns out sufficient notification that was not offered prior to completion of the deal.
On August 18, the Vietnam Competition and Consumer Protection Authority (VCCA) requested that Indo Trans Logistics Corporation (ITL) and Southern Logistics JSC (STG) provide information concerning their acquisition deal. On the same day, ITL confirmed the successful completion of its acquisition of STG in a 97% takeover, officially merging the two businesses into one. ITL, which has been provided with a financing package of $70 million by the International Finance Corporation, a member of the World Bank Group, said, "ITL is currently carry out diligence documents requested by the VCCA and will announce it later." It added, "ITL understands the provisions of the laws and always complies with these regulations".
Merger filing is mandatory for a proposed merger with total assets in the Vietnamese market of the enterprise or group of affiliated enterprises was VND3 trillion ($130.43 million) or more in the financial year immediately preceding the year of the proposed implementation of economic concentration. The threshold is also triggered if total sales turnover or input purchase turnover in the Vietnamese market of the enterprise or group of affiliated enterprises is the same amount in the same situation. Besides that, mergers are also required to be filed if its value is VND1 trillion ($43.47 million) or more.
Though the Law on Competition does not prescribe what stage in the timetable the parties shall formally notify the transaction, a proposed merger must be notified before its completion. A fine of up to 5 per cent of each violator's total turnover earned from the relevant market in the financial year preceding the incident may be imposed for the breach of filing responsibility.
However, the National Competition Commission – the legitimate institution with jurisdiction over merger control but has not yet been established – would need to launch an investigation into possible merger control infringement within three years of the date the alleged violation is committed. Therefore, it is more pressing than ever that the commission becomes operational and the new Vietnamese merger control regime gets off to a good start.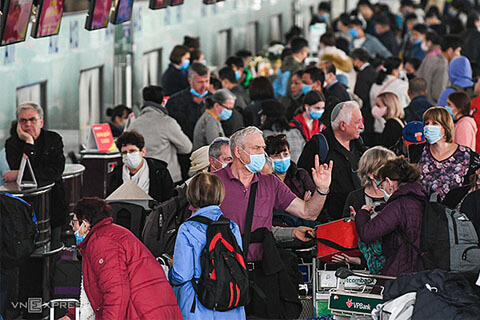 Vietnam to reconnect international flights soon September
September 03, 2020 – Vietnam Times
Ministry of Transport and other relevant agencies will submit the plans on Thursday to the National Steering Committee for Covid-19 Prevention and Control, asking for flights to be reconnected to Guangzhou, Seoul, Tokyo, Taipei, and Cambodia and Laos.
Once the services resume on September 15 all foreign passengers will be quarantined on arrival, VN Express cited.
Guangzhou (China): There will be two weekly round trips on the HCMC-Guangzhou (China) sector. Vietnam Airlines or Pacific Airlines will operate one of them and a Chinese carrier, the other. According to Dan Tri, a maximum of 540 customers will be transported both sides each week.
Tokyo: There will be two weekly services on the Hanoi-Tokyo and two HCMC-Tokyo routes, with Vietnam Airlines and Vietjet Air, allocated one sector each. Together, those two agencies are expected to transport a total of 560 customers per week to each city.
South Korea: On the South Korea route, Vietnam Airlines will fly to Seoul from Hanoi and Vietjet Air from HCMC, both once a week, transporting at max 650 customers per week to Hanoi or HCMC, Dan Tri cited.
Taipei (Taiwan): Vietnam Airlines is scheduled to fly on the HCMC-Taipei (Taiwan) sector and Vietjet Air the Hanoi-Taipei route. The estimated maximum number of customers reaching Hanoi is 620 per week; HCMC is 700 per week.
Laos and Cambodia: To Laos and Cambodia, aviation authorities have proposed one flight a week by Vietnam Airlines, according to VN Express.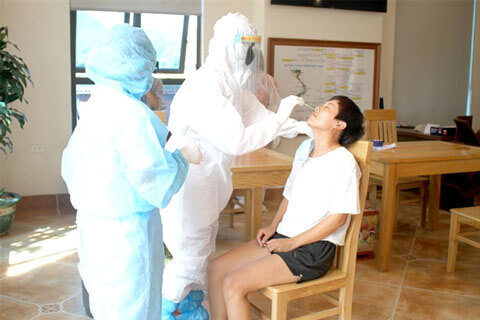 Quarantine waived for foreigners entering on short-term diplomatic, business trips
September 03, 2020 – Vietnamplus
Foreigners entering Vietnam on a short-term working trip may not be subject to 14-day quarantine but there will be a number of conditions attached, according to new guidelines issued by the Ministry of Health on September 1.
The new guidelines apply to foreign investors, experts, highly skilled workers, business managers and their families who are allowed to travel to the country since borders were closed in March.
It also includes other arrivals that are in agreement with their origin countries on a case by case basis.
Short-term trips are defined as no longer than 14 days, according to the guidelines.
Ministries, agencies, and People's Committees of cities and provinces can consider at their discretion inviting foreign experts and guests on diplomatic missions or business trips to Vietnam without having to quarantine them but COVID-19 regulations must still be rigorously observed to prevent cross-infections and spread to the community, the guidelines read.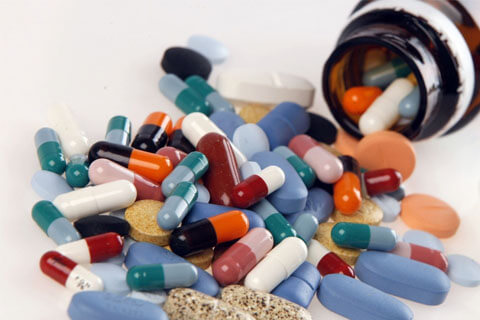 Digital transformation kicks M&A in healthcare into higher gear
August 26, 2020 – Vietnam Investment Review
M&A activity in healthcare is forecast to boom this year as the industry embraces digital transformation.
As the digital transformation is all the rage in the sector, more and more tech companies are setting eyes on healthcare, raising the prospect of future M&A deals.
Alexander Feldman, chairman of US-ASEAN Business Council said that healthcare equipment, medical care, and pharmaceuticals are the most appealing sectors for companies. Many Silicon Valley-based technology firms are planning to set foot in Vietnam by either direct investment or M&A.
In March, 45 US science and technology companies through the US-ASEAN Business Council came to Vietnam to discover investment and expansion opportunities.
In the global market, Microsoft in March launched the AI for Health project specialised in using AI to prevent diseases. The Gates Foundation invested about $40 million in the first phase of the project to begin testing.
Since last year, Apple has accelerated investment in healthcare by integrating related applications to the iPhone and iWatch to keep track of users' state of health.
The local healthcare market will spike at 9-10 per cent in 2020, driven by the ageing population, resulting in a hike in healthcare expenses, according to SSI Securities Corporation.
SSI also lays great store on the local M&A prospects in healthcare. Specifically, the trend will keep growing as some deals will materialse once the local government reduces its ownership in pharmaceutical companies.
The latest name joining the M&A bandwagon in healthcare, a 100-year-old, Japan-based pharmaceutical company ASKA has just finished the purchase of more than 6.5 million stocks of local firm Ha Tay Pharmaceutical JSC (HNX: DHT – Hataphar), equalling 24.9 per cent of the shares.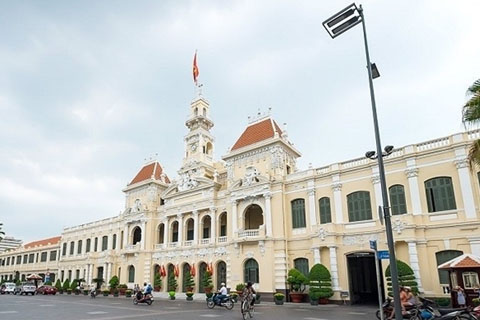 Government to increase budget for Ho Chi Minh City after 18 years
August 26, 2020 – Nhip Cau Dau Tu
For the first time in 18 years, Ho Chi Minh City, growth engine of Vietnam's economy will get higher ratio of State budget allocated by the government to deal with Covid-19 impact.
The government plans to approve a 10-year budget plan that will be put in use from next year, allowing the country's largest city to develop infrastructure and attract more capital from foreign investors.
The decision came after Ho Chi Minh City Party Secretary Nguyen Thien Nhan sought the government's approval to increase funds for the city which contributed 27.5% of the nation's budget between 2011-2019.
The government is expected to increase Ho Chi Minh City's budget rate, which is the ratio of the allocated amount on the collected budget revenue, to increase to 24% between 2021-2025 and 28% during 2026-2030. Currently, the ratio is 18%.
With the additional capital, the city plans to accelerate large-scale public projects, including 122 infrastructure, road and bridge projects, seeking more than $53 billion in investments by 2030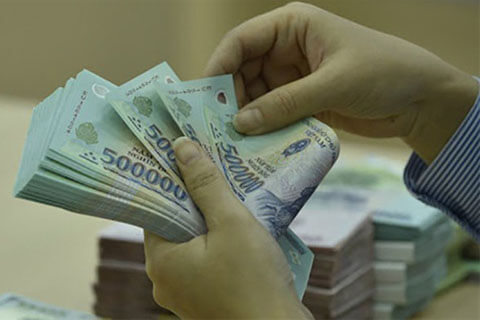 Low-cost capital source drops sharply in many banks
August 21, 2020 – Vietnamnews
Many banks no longer benefit from demand deposits as the low-cost capital source has declined sharply due to the impacts of the COVID-19 pandemic.
The decline in banks' demand deposits has been recorded as Việt Nam's economy has been negatively affected by the COVID-19 pandemic, including a social distancing period.
Statistics of the State Bank of Việt Nam also showed the amount of deposits on payment accounts of the banking system experienced a sharp decline.
According to experts, the high CASA ratio will create a premise for the bank to improve its net interest margin (NIM) while keeping the lending rates at competitive levels in the market.
That is also the reason why in the past few years, the Vietnamese commercial banking system has witnessed an increasingly fierce race to increase CASA, with banks introducing many policies to attract demand depositors, such as exemption of transaction, money transfer and withdrawal fees.
Pages:
Page

1
,
Page

2
,
Page

3
,
Page

4
,
Page

5
,
Page

6
,
Page

7
,
Page

8
,
Page

9
,
Page

10
,
Page

11
,
Page

12
,
Page

13
,
Page

14
,
Page

15
,
Page

16
,
Page

17
,
Page

18
,
Page

19
,
Page

20
,
Page

21
,
Page

22
,
Page

23
,
Page

24
,
Page

25
,
Page

26
,
Page

27
,
Page

28
,
Page

29
,
Page

30
,
Page

31
,
Page

32
,
Page

33
,
Page

34
,
Page

35
,
Page

36
,
Page

37
,
Page

38
,
Page

39
,
Page

40
,
Page

41
,
Page

42
,
Page

43
,
Page

44
,
Page

45
,
Page

46
,
Page

47
,
Page

48
,
Page

49
,
Page

50
,
Page

51
,
Page

52
,
Page

53
,
Page

54
,
Page

55
,
Page

56
,
Page

57
,
Page

58
,
Page

59
,
Page

60