[/vc_column_text][/vc_column][/vc_row]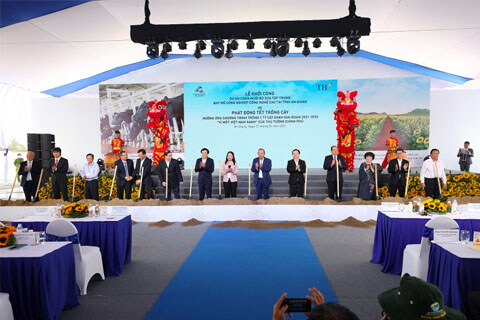 TH Group develops new milk project in An Giang
March 02, 2021 – Vietnam Investment Review
TH Group on February 27 commenced the construction of its high-tech concentrated dairy and fresh milk production project, representing a total investment capital of more than VND2.66 trillion($115.65 million), in Tri Ton district of the southwestern province of An Giang, with a processing capacity of 135 tonnes of fresh milk per day.
Stretching across the two communes of Vinh Gia and Vinh Phuoc, the project is expected to be the first of its kind in the Mekong Delta region, with a total number of 10,000 dairy cows raised in a concentrated area at the group's farm, and another 20,000 cattle raised by local farmers in cooperation with TH Group. The project will apply modern technologies to ensure safety and efficiency.
Deputy Prime Minister Truong Hoa Binh stated at the project's ground-breaking ceremony that the event "demonstrates a new milestone for high-tech agricultural development in An Giang and in the whole Mekong Delta region."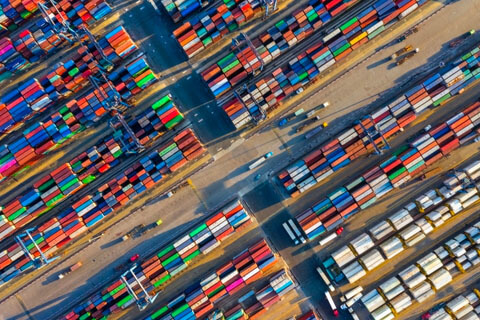 Vietnam begins year with $1.3 bln trade surplus
March 01, 2021 – VnExpress
Vietnam achieved a trade surplus of $1.3 billion in the first two months of the year as both exports and imports rose sharply.
Exports were up 23 percent year-on-year to $48.5 billion, 76.4 percent of them by foreign companies, according to the General Statistics Office.
Exports of heavy industry products and minerals were worth $26.6 billion, up 27.8 percent, while those of light industry and handicraft products were worth $17.3 billion, up 18.8 percent.
Agricultural and forestry product exports rose 22.2 percent to $3.6 billion. The biggest markets were the U.S., China, the E.U., ASEAN, South Korea, and Japan.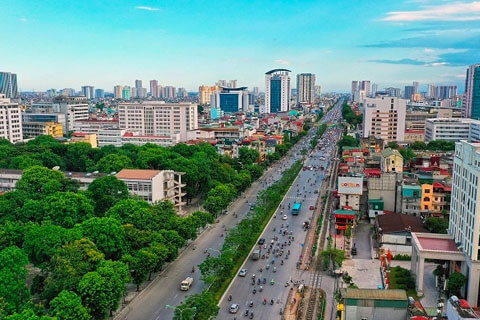 CPI climbs 1.52 percent in February
February 28, 2021 – Saigon Giaiphong Online
According to experts of the General Statistics Office of Vietnam, some main reasons leading to the price hike in February are that Vietnam Electricity has ended its support program to lower power prices for customers; the prices of food, foodstuffs, eating out, and public transport services surged during the Lunar New Year.
However, in comparison with the same period last year, CPI in February this year merely inched up 0.7 percent – the lowest level from 2016 to now. CPI growth rates in February during the period from 2016 to 2021 are 1.27 percent, 5.02 percent, 3.15 percent, 2.64 percent, 5.4 percent, and 0.70 percent, respectively.
Core inflation in February this year increased by 0.48 percent over the previous month and 0.79 percent over the same period last year.
Tien Giang invests 650,000 USD in irrigation projects along coastal districts
February 27, 2021 – Vietnam Investment Review
The Mekong Delta province of Tien Giang has invested 15 billion VND (650,000 USD) in 70 in-field irrigation projects on 27,000ha of farming land in the coastal districts of Go Cong Dong and Go Cong Tay during the 2020 – 21 dry season.
The projects include building or upgrading in-field irrigation canals and ditches that ensure water and help to prevent saltwater intrusion in the dry season.
The projects have protected more than 18,000ha of rice, 6,000ha of vegetables and 3,000ha of other crops from water shortage and saltwater intrusion in the winter – spring crop.
They have also helped to secure daily-use water for 38,000 households in coastal areas.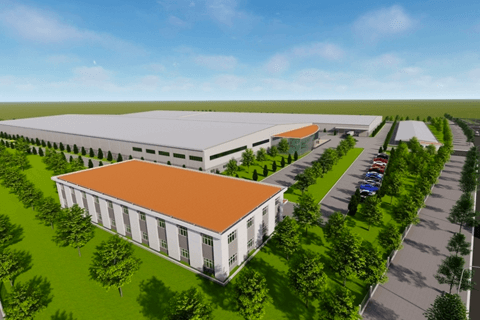 Da Nang licenses US company to build $110 mln semiconductor plant
February 26, 2021 – VnExpress
The Da Nang Hi-tech Park and Industrial Zone has licensed the United States Enterprises to set up a $110-million semiconductor manufacturing plant.
The plant will make crystal silicon blocks, assemblies made of silicon, ceramic, quartz, sapphire stone, glass, metal, alloy, nonmetals, plastic polymers, and other semiconductor materials for semiconductor and electronics machinery and equipment.
It will be the park's second largest foreign project. The plant will be built in two phases, with construction beginning next quarter and completed in two years.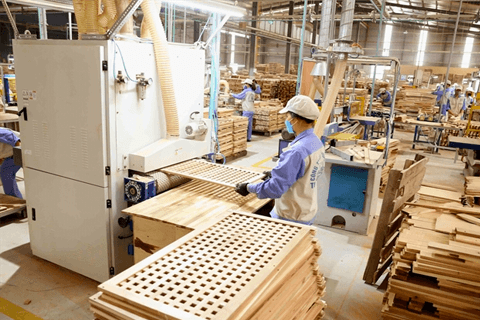 Exports to Australia rise sharply
February 25, 2021 – Vietnamnews
Statistics from the General Department of Việt Nam Customs showed that exports to Australia grew 62.08 per cent over the same period last year, hitting $392 million last month.
Two-way turnover between Việt Nam and Australia is estimated at nearly US$873 million, a year-on-year increase of 39.92 per cent.
In addition to telephones, many items exported to Australia increased last month.
Seafood surged by 106.09 per cent, wood and wood products up 69.95 per cent, toys and parts 218.11 per cent, textiles 62.72 per cent, footwear 72.47 per cent, electric wires and cables 329.68 per cent, plastics materials more than 900 per cent, agricultural products and vegetables 37.16 per cent.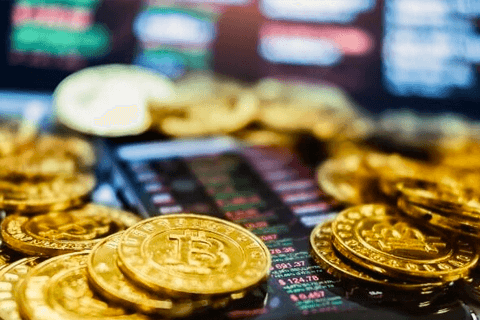 Vietnam is among top cryptocurrency use in the world
February 24, 2021 – Vietnam Insider
The report on survey results released by Statista, a global provider of market and consumer data, says 21 percent of respondents in Vietnam said that they used or owned cryptocurrency in 2020, second after Nigeria (32 percent).
The Philippines ranked third at 20 percent, followed by Turkey and Peru, both at 16 percent, said the survey which covered 1,000-4,000 respondents per country.
The rest of the top 10 comprised Switzerland, China, the U.S., Germany and Japan.
"For Vietnam and the Philippines, remittance payments play a role in the widespread use of cryptocurrency," the report said.
The high cost of sending money across borders in conventional ways has caused many to turn to local cryptocurrency exchanges, catering to overseas workers and their families, it added.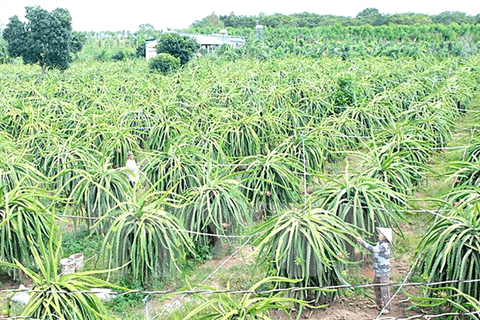 Farmers urged to use high-tech practices to enter global value chains
February 25, 2021 – Vietnamnews
Farming households in the Cửu Long (Mekong) Delta need to apply high-tech practices to develop value-added agricultural products that can enter global value chains, Lê Minh Hoan, deputy minister of Agriculture and Rural Development, has said.
Hoan said it was vital to offer incentives and loans to farmers who use sustainable and climate-friendly production processes.
Millions of small-scale farming households, which are the most critically affected by climate change, need access to innovative technologies and practices as well as market information.
Pages:
Page

1
,
Page

2
,
Page

3
,
Page

4
,
Page

5
,
Page

6
,
Page

7
,
Page

8
,
Page

9
,
Page

10
,
Page

11
,
Page

12
,
Page

13
,
Page

14
,
Page

15
,
Page

16
,
Page

17
,
Page

18
,
Page

19
,
Page

20
,
Page

21
,
Page

22
,
Page

23
,
Page

24
,
Page

25
,
Page

26
,
Page

27
,
Page

28
,
Page

29
,
Page

30
,
Page

31
,
Page

32
,
Page

33
,
Page

34
,
Page

35
,
Page

36
,
Page

37
,
Page

38
,
Page

39
,
Page

40
,
Page

41
,
Page

42
,
Page

43
,
Page

44
,
Page

45
,
Page

46
,
Page

47
,
Page

48
,
Page

49
,
Page

50
,
Page

51
,
Page

52
,
Page

53
,
Page

54
,
Page

55
,
Page

56
,
Page

57
,
Page

58
,
Page

59
,
Page

60