[/vc_column_text][/vc_column][/vc_row]
Your Next iPhone Might Be Made in Vietnam. Thank the Trade War
July 31, 2020 – New York Times
Samsung already assembles half of its handsets in the country, which got a big lift from U.S. tariffs on Chinese goods. Now Apple is homing in.
The Vietnam Precision Mechanical Service & Trading factory near Bac Ninh, Vietnam. When Samsung set up in Vietnam, it bought some of the metal fixtures used on its assembly lines from the company, known as VPMS.
No country on earth has benefited from President Trump's trade fight with China more than Vietnam.
The country's factories have swelled with orders as American tariffs cause companies to reconsider making their products in China. Now, more big technology firms are looking to bulk up their manufacturing operations in Vietnam, lifting the ambitions of a nation already well on its way to becoming a powerhouse maker of smartphones and other high-end gadgets.
First, though, Vietnam needs to get better at making the little plastic casings on your earbuds.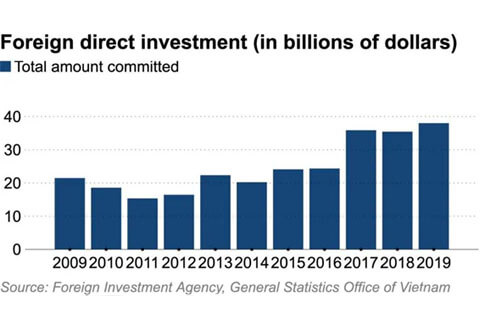 Vietnam vows 5% growth in post-outbreak foreign investment pitch
Vietnam is pressing for foreign investment to defend its status as Southeast Asia's fastest-growing economy, just as the country becomes the first in the region to emerge from the coronavirus pandemic.
"We must put our heads together to restart Vietnam's economy with the lifting of social distancing, to reach the target of over 5% gross domestic product growth in 2020," Prime Minister Nguyen Xuan Phuc said Saturday, in defiance of a projection for 2.7% growth from the International Monetary Fund last month.
Phuc spoke at Vietnam's largest-ever business conference, an online event that drew 6,000 participants from the foreign and domestic business communities while over 5 million people nationwide representing local companies and family enterprises watched on television, according to the prime minister.
Tetsu Funayama, representing the Japanese Business Association in Vietnam, also stressed the importance of building a robust supply chain in the Southeast Asian country for the post-COVID-19 business environment.
"Japanese businesses will continue to cooperate" with potential partners in Vietnam, Funayama said. "We will develop and exploit new markets in the country and build a sustainable supply chain system."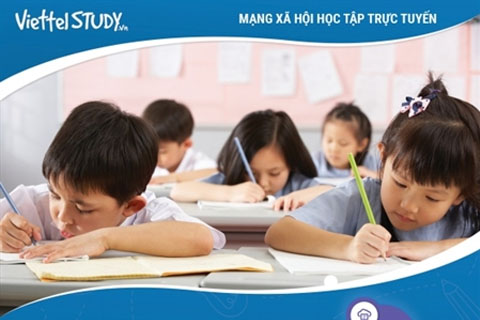 E-learning methods see boom during COVID-19 pandemic
April 25, 2020 – Vietnam News
E-learning models were expected to boom amid the COVID-19 outbreak as the Government searches for new education methods, experts said.
The outbreak of the novel coronavirus has caused significant changes to all sectors, including education and training. To help control the spread of the virus, thousands of students in Việt Nam have been off school for more than three months, so many have turned to online learning platforms.
Following this trend, online training platforms such as Viettel Study, VNPT e-learning, Topica and Hocmai have seen their number of users skyrocket.
Statistics from Viettel showed that its e-learning platform Viettel Study had been launched at nearly 26,000 schools nationwide. More than 120,000 courses had been created on the system, attracting 10,000 students.
Access to the platform had reached 3.4 million and page views had hit more than 41 million a day.
Recent figures from Ambient Insight also revealed that with a growth rate of 44.3 per cent, the e-learning sector in Việt Nam even surpassed Malaysia (39.4 per cent). Notably, under the new general education programme from the MoET, information technology will be included in all levels of education in the new general programme from 2020.
This is a great opportunity for domestic and foreign investors to continue investing in developing e-learning training models.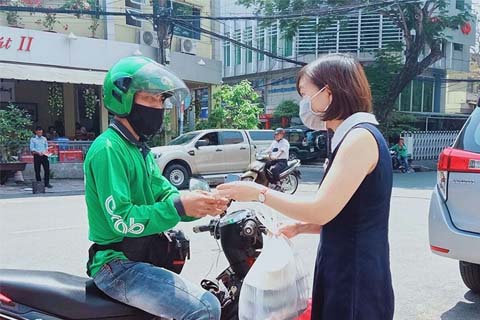 Vietnam After The Coronavirus: New Habits Are Here To Stay
April 2, 2020 – Vietcetera
The appliance of science: It took an unprecedented healthcare crisis to force people back to accepting that expertise matters. People want to hear from the medical professionals directly.
Groceries at a click: Purchasing fresh foods is still mostly done at the store. But due to social distancing measures, the switch to online grocery shopping is happening at an accelerated rate — a development that could have a lasting effect on the supermarket industry.
Hygienic payments: Amid advice to regularly disinfect high-touch surfaces, many are growing wary of using cash, a particularly germy surface.
In Vietnam, on the other hand, cash is king. The e-wallet market is in its infancy, with MoMo, Zalopay, Airpay, SenPay, Moca and other industry leaders playing the long game. The virus, however, may end up serving as a "trigger event" for wider acceptance of contactless payments.
Work-from-home warriors: The remote working experiment in white-collar industries is seen by some as an inflection point. Perhaps not surprisingly, the loudest advocates for wider acceptance of telecommuting are the makers of Slack, Zoom, Teams and other workplace apps.
The lessons learned in this trial-by-fire will certainly benefit the post-lockdown work life.
Remote healthcare: Telemedicine is proving effective. Companies like Jio Health, a full stack, omnichannel healthcare startup for consumers in Southeast Asia starting in Vietnam, are in pole position to grow their market share.
Digital Community-Building: Amid the collective isolation, the communities have found a way to come together: in digital space. Offering a break from the doom and gloom of the news cycle, individuals and organizations have come up with creative ways to bring culture, art and beauty to our digital devices through platforms such as TikTok, Twitter, and Facebook which are all hitting record usage.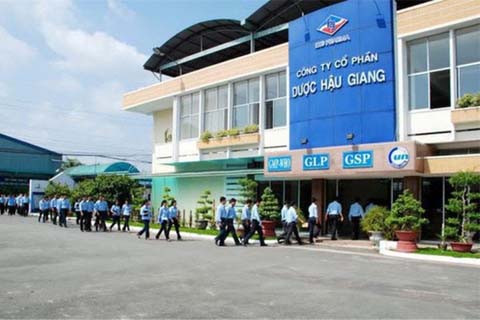 Vietnam healthcare market, a big draw for investors
April 1st, 2020 – Vietnam Times
The Vietnamese healthcare market has been seeing foreign investors inject trillions of VND in merger and acquisition (M&A) deals.
In 2019, VinaCapital's flagship fund, Vietnam Opportunity Fund (VOF), invested US$25 million in a private hospital operator, Tâm Trí Medical Joint Stock Company, which owns a hospital each in Ho Chi Minh, Đồng Tháp Province, Nha Trang City, and Danang with a total 500 beds and more than 700 employees.
Also in 2019, South Korea's Sun Medical Centre acquired Nha Khoa Mỹ and went down in history as the first buyer of a Vietnamese dental clinic. Later in the year, Hậu Giang Pharmaceutical Joint Stock Company (DHG) became a subsidiary of Japan's Taisho Pharmaceutical Co Ltd after the latter acquired an additional 20.6 million shares in the former to increase its stake to 50.78 per cent.
Analysts said the healthcare sector is becoming more and more attractive to both domestic and foreign investors since demand for quality medical care is increasing. Meanwhile, the Government has outlined plans to pull out its investment in many pharmaceutical companies.
Business Monitor International reported that spending on healthcare in 2017 was estimated at $16.1 billion, or 7.5 per cent of the country's GDP. It forecast the spending to grow to $22.7 billion in 2021.
To explain this rapid growth, experts pointed to the fact that Vietnam is among the countries with the fastest growing middle class, which always seeks quality healthcare and education services. Besides, the rapid urbanization is stimulating demand for quality healthcare and overcrowding is expected to intensify in public hospitals, resulting in long wait times and a shortage of beds. In addition to the increasing local demand for quality healthcare, the medical sector is also poised for strong growth due to medical tourism.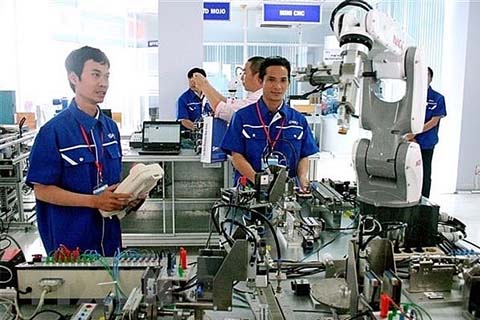 Investment in Vietnam-based start-ups grows sharply in 2019
February 13, 2020 – Vietnam Investment Review
In the report 'Southeast Asia Tech Investment in 2019' released early this month, Cento Ventures pointed out that investment in Vietnam-based start-ups increased most in the region, worth 741 million USD, making up 18 percent of the country-specific capital deployment, a huge jump over 2018 where it only accounted for 4 percent, or 284 million USD.
Vietnam accounted for a much larger share of capital invested as it produced more late-stage companies such as Tiki, VNPay and Sendo.
For the first time, investment into Vietnamese start-ups exceeded Singapore which accounted for 18 per cent of the capital invested into the region.
The number of deals also increased significantly in Vietnam. The report revealed that there were 90 deals last year, growing from just 50 in 2018.
While there were fewer mega-deals, there was a significant increase in smaller venture capital deals. The total amount invested in smaller deals (less than 50 million USD invested) set a new record of 2.4 billion USD, up from 1.5 billion USD in 2018. In comparison, the amount poured in deals worth more than 50 million USD was 5.3 billion USD in 2019, from 10.5 billion USD in 2018.
Pages:
Page

1
,
Page

2
,
Page

3
,
Page

4
,
Page

5
,
Page

6
,
Page

7
,
Page

8
,
Page

9
,
Page

10
,
Page

11
,
Page

12
,
Page

13
,
Page

14
,
Page

15
,
Page

16
,
Page

17
,
Page

18
,
Page

19
,
Page

20
,
Page

21
,
Page

22
,
Page

23
,
Page

24
,
Page

25
,
Page

26
,
Page

27
,
Page

28
,
Page

29
,
Page

30
,
Page

31
,
Page

32
,
Page

33
,
Page

34
,
Page

35
,
Page

36
,
Page

37
,
Page

38
,
Page

39
,
Page

40
,
Page

41
,
Page

42
,
Page

43
,
Page

44
,
Page

45
,
Page

46
,
Page

47
,
Page

48
,
Page

49
,
Page

50
,
Page

51
,
Page

52
,
Page

53
,
Page

54
,
Page

55
,
Page

56
,
Page

57
,
Page

58
,
Page

59
,
Page

60