[/vc_column_text][/vc_column][/vc_row]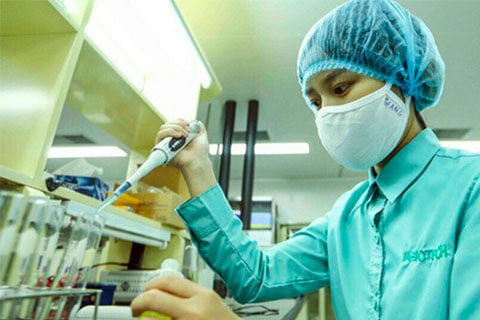 Vietnam to sequence COVID-19 patients' gene to improve treatment method
October 27, 2020 – Vietnam Times
According to VNE, scientists at Medical Genetics Institute (MGI), the HCMC Center for Disease Control (CDC) and the University of Medicine and Pharmacy in HCMC seek to understand the disease's characteristics and how it affects people with different genetic makeups and possibly identify genes sensitive to the novel coronavirus, Truong Dinh Kiet, head of MGI, said on Saturday.
Of the 82 Covid-19 cases in the city so far, 65 percent came from abroad with varying degrees of severity and with symptoms ranging from nothing to life-threatening, according to the CDC.
Notably, 62 percent had no symptoms, and the virus's infection mechanism still has areas that need to be explored, it added.
Twenty recovered patients would have their genes sequenced in the first stage before the project could hope to expand, Nguyen Hoai Nghia of the University of Medicine and Pharmacy said.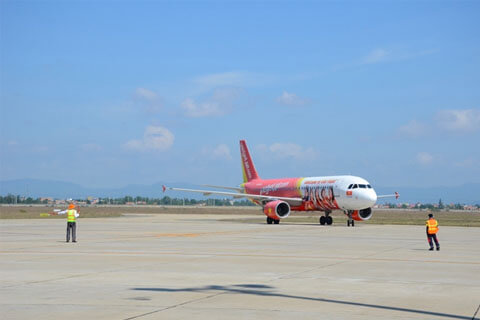 Vietjet proposes to finance adjustment of Tuy Hoa Airport

October 26, 2020 – Vietnam Investment Review
Accordingly, Vietjet will study and adjust the planning of Tuy Hoa Airport until 2030, with a vision to 2050. The company will re-evaluate the approved planning in 2007 and adjust expenditure plans to be in line with the development orientation of the national airport system. After the detailed adjustment of Tuy Hoa airport, Vietjet will hand over the document to the government without any conditions.
Previously, from 2016, Vietjet proposed Phu Yen People's Committee to approve the policy of investment in upgrading Tuy Hoa Airport. It aims to help the province achieve rapid socioeconomic development, especially a surge in travel and tourism demand.
In mid-2018, Vietjet submitted an official proposal to Phu Yen People's Committee. Based on this proposal, the provincial People's Committee has reported to prime minister and Ministry of Transport (MoT) about the investment plans in Tuy Hoa airport.
HCM City licences 30,000 new businesses in nine months
October 23, 2020 – Vietnamnews
HCM City has licenced nearly 30,000 new businesses with combined registered capital worth a total of VNĐ667 trillion (US$28.64 billion) as of the beginning of October, according to the municipal Department of Planning and Investment.
The number of newly-established enterprises declined 7.5 per cent compared to the same period last year, though registered capital was up 34.7 per cent year-on-year.
The southern hub lured $3.25 billion in foreign direct investment (FDI) in the first nine months of this year, down 28 per cent from a year prior.
Up to $407.4 million was poured into 719 newly-licensed projects, $283.8 million added into 163 underway projects and $2.56 billion invested in 2,911 share trading deals.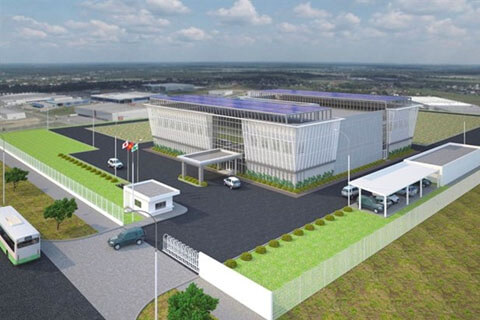 Japanese investor to build hi-tech R&D hub in Da Nang
October 22, 2020 – Vietnam Investment Review
Authorities in the central city of Da Nang have approved an investment proposal by Fujikin Incorporated from Japan for an R&D centre at Da Nang High-Tech Park worth a total of 35 million USD.
The Da Nang Hi-tech Park and Industrial Zones Authority (Da Nang HPIZA) said Fujikin Inc plans to produce air valves using semi-conductor production lines, as well as medical equipment, robots, new energy tech using hydrogen, facilities for the environment and Artificial Intelligence (AI).
It said the project will involve Nobel prize winner Amano Hiroshi (awarded together with Isamu Akasaki and Shuji Nakamura for the invention of efficient blue light-emitting diodes).
Fujikin Incorporated has inked a human resources training deal with Da Nang College for Science and Technology under the Da Nang University to provide manpower for the Fujikin Da Nang R&D Centre.
It will be the first R&D centre of Fujikin in Vietnam as the company had developed one centre and three factories in Osaka and Tsukuba in Japan as well as plants in the US, the Republic of Korea (RoK) and Ireland.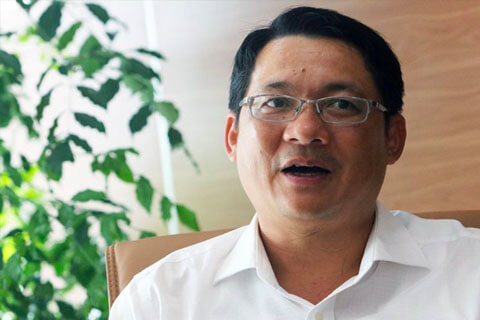 Hanoi invests over US$300 million per year to improve transport infrastructure
October 13, 2020 – Hanoi Times
Hanoi is facing challenges in the mobilization and use of investment capital for transport infrastructure.
Over the past years, Hanoi city has spent about VND7 trillion (US$302.02 million) per year to build new roads and upgrade the existing routes to meeting rising dwelling demand, Deputy Director of the municipal Transport Department Vu Ha told Kinh Te & Do Thi.
The Hanoi city government has implemented a spate of solutions to alleviate traffic congestion, including speeding up the construction of urban railways and improving roads, the deputy director said.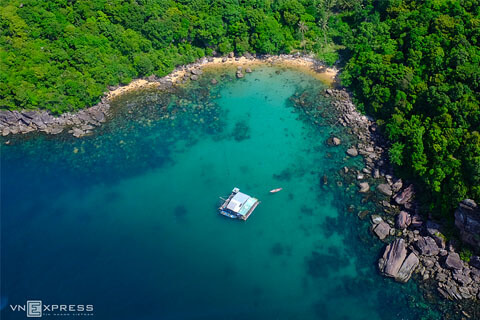 Vietnam among top 20 favorite countries to visit: Condé Nast Traveler
October 08, 2020 – VN Express
Vietnam has jumped one place from last year to ninth in British magazine Condé Nast Traveler's 2020 list of 20 most favorite countries for travelers.
For its annual Readers' Choice Awards survey, the travel magazine asked readers to rate their favorite countries across the globe, attracting a record 600,000 votes. The listing, released Wednesday, was based on a scoring system representing overall average levels of satisfaction.
Vietnam scored 92.12 percent to rank behind Southeast Asian neighbors like Indonesia (6th) with 92.98 and Thailand (7th) with 92.62.
For the second time in a row, Italy topped the best countries in the world, followed by Sri Lanka, and Portugal, Japan and Greece rounded out the top five.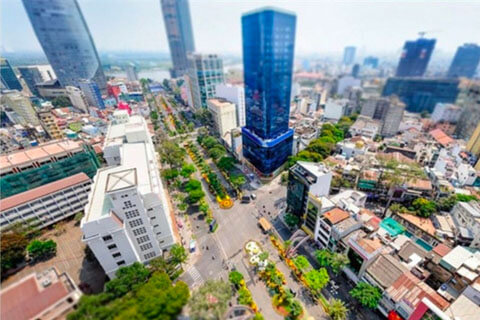 Office market in Ho Chi Minh City and Hanoi grows despite pandemic
October 05, 2020 – Nhip Cau Dau Tu
During the past nine months of living with the Covid-19 pandemic, Vietnam has proved itself as one of the most effective countries that control the virus well, and the economy remains quite stable until the third quarter.
Business runs smoothly and the office rents in Ho Chi Minh City in the quarter hiked 11.5 percent from the second quarter to $10-48 per square meter per month, according to the report.
Compared to the same period in 2019, price of Grade B office increased sharply by 26.1%, proving that the demand for office space has not cooled down despite the second outbreak.
As the second quarter did not record a new supply, the occupancy rates of Grade A and B office space in Q3 increased to near the peak. Occupancy in this office segment is now at 95 percent in the country's largest city.
Despite being affected by the second wave of Covid-19 pandemic, the average asking rent in Hanoi did not decrease. It recorded an increase compared to the previous quarter.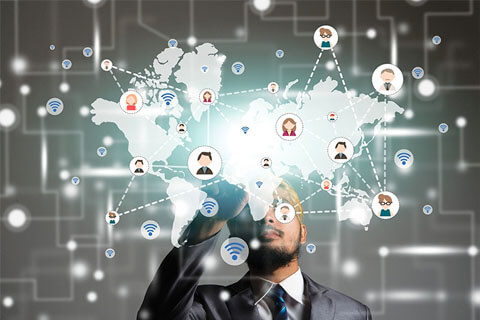 Improving IP protections to attract fresh EU investment
October 03, 2020 – Vietnam Investment Review
For Vietnam, the tariff elimination will benefit key export industries, including the manufacturing of smartphones and electronic products, textiles, footwear, and agricultural products, such as coffee. On the other hand, European companies will also have better access to Vietnam's emerging and potential market with a population of nearly 100 million.
However, the Vietnamese market is now a level playing field and its partners are from very high-developed countries, which requires Vietnam to play to a higher standard. To that end, there are many changes Vietnam needs to make, and improving its intellectual property rights (IPR) system is a key part.
IPR protection is indeed very important to EU companies. According to a 2019 report by the European Patent Office, industries that make intensive use of IPR such as patents, trademarks, industrial designs, and copyright generate 45 per cent of GDP in the EU. Accordingly, EU exporters have a high demand for IPR protection and would expect Vietnam's IPR law and practice to help enforce their rights effectively.
Pages:
Page

1
,
Page

2
,
Page

3
,
Page

4
,
Page

5
,
Page

6
,
Page

7
,
Page

8
,
Page

9
,
Page

10
,
Page

11
,
Page

12
,
Page

13
,
Page

14
,
Page

15
,
Page

16
,
Page

17
,
Page

18
,
Page

19
,
Page

20
,
Page

21
,
Page

22
,
Page

23
,
Page

24
,
Page

25
,
Page

26
,
Page

27
,
Page

28
,
Page

29
,
Page

30
,
Page

31
,
Page

32
,
Page

33
,
Page

34
,
Page

35
,
Page

36
,
Page

37
,
Page

38
,
Page

39
,
Page

40
,
Page

41
,
Page

42
,
Page

43
,
Page

44
,
Page

45
,
Page

46
,
Page

47
,
Page

48
,
Page

49
,
Page

50
,
Page

51
,
Page

52
,
Page

53
,
Page

54
,
Page

55
,
Page

56
,
Page

57
,
Page

58
,
Page

59
,
Page

60