[/vc_column_text][/vc_column][/vc_row]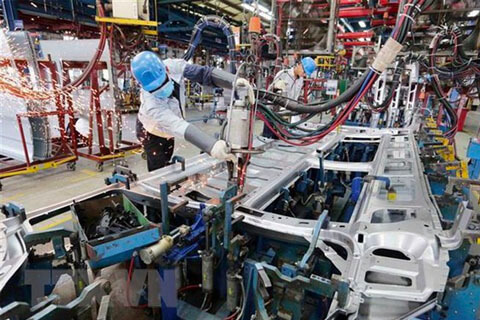 GDP growth 6 per cent in 2021 feasible: economists

November 10, 2020 – Vietnamnews
Việt Nam's GDP may achieve a growth rate of 6 per cent or greater in 2021, according to economists and industry experts.
Dương Mạnh Hùng, a senior analyst from the General Statistic Office of Vietnam, said the economy has seen strong bounce-back (2.62 per cent growth) since the third quarter of 2020, after a record-low second quarter (0.39 per cent growth).
"The country's success in containing the pandemic set the tempo for all economic sectors to restart activities in a new normal. For example, the country's industrial sector recorded growth of 2.3 per cent in August, 3.5 per cent in September and 3.6 per cent in October," he said.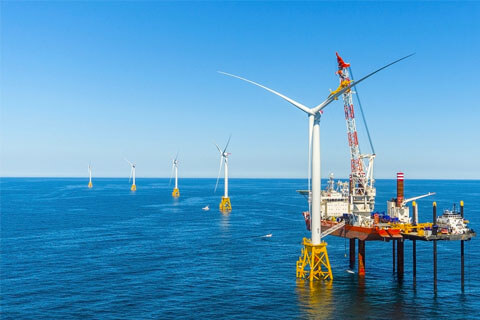 Mainstream to co-develop 500MW offshore wind energy project in Ben Tre province
November 07, 2020 – Vietnam Investment Review
The wind farm received the requisite site survey licence earlier this year. Since then, it has completed a feasibility study and then submitted a Power Development Plan (PDP) application to the Ministry of Industry and Trade to add the project to the Vietnamese government's forthcoming national PDP8 for the period 2021-2030 with vision to 2045.
The wind farm is expected to reach financial close and start construction in 2023-2024, and reach commercial operation in 2025-2026, when it will provide much-needed power to support the economic growth in Vietnam.
Mainstream has been actively developing projects in Vietnam since establishing its Hanoi and Ho Chi Minh City offices in 2017.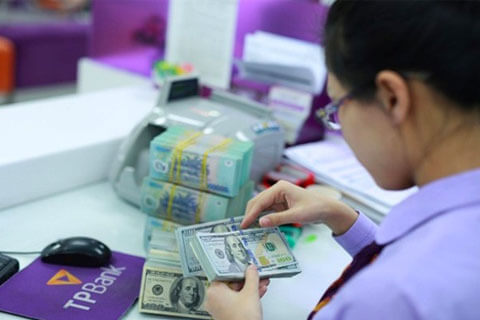 Banks post high profits from forex trading
November 07, 2020 – Vietnamnews
Many banks have gained significant profit increases from foreign exchange (forex) trading this year.
According to banks' Q3 2020 financial statements, 15 banks reported high profits in the business segment in the first three quarters of this year with some even posting rising rates of hundreds of per cent over the same period last year.
Commercial Joint Stock Bank for Foreign Trade of Vietnam (Vietcombank) was the biggest earner with more than VNĐ2.96 trillion (US$128.6 million) of net profit from forex trading, up by 16.9 per cent over the same period of 2019 and accounting for 8.6 per cent of the bank's total operating income.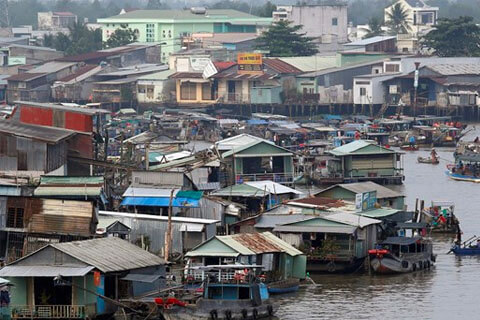 Japanese firm invests in water treatment in Vietnam
November 06, 2020 – Vietnam Investment Review
The FE Holdings – a subsidiary of JFE Engineering of Japan – has spent 900 million JPY (8.6 million USD) to acquire a 3.87 percent stake in the Binh Duong Water Environment JSC of Vietnam (Biwase).
This is one of the Japanese firm's steps to tap into strong demand for water treatment infrastructure in Vietnam.
JFE already has been contracted to build two wastewater treatment plants in Vietnam, both through Japan's official development assistance programme.
According to Nikkei Asia, partnering with Biwase which operates eight water treatment plants and a waste disposal facility in the southern province of Binh Duong will give the Japanese firm opportunities to pick up more orders, including expansion of existing Biwase facilities as well as the construction of waste disposal and recycling plants.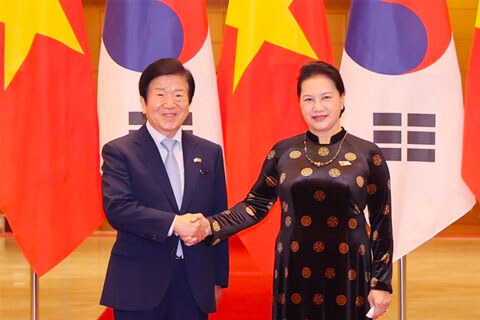 Korean NA Speaker wraps up five-day official visit to Vietnam
November 05, 2020 – Vietnam Times
During the trip, Park held talks with the Vietnamese top legislator, paid a courtesy call to Party General Secretary and State President Nguyen Phu Trong, met Prime Minister Nguyen Xuan Phuc, and received President of the Vietnam-RoK Friendship Parliamentarians' Group Tran Van Tuy.
At these functions, both sides affirmed the two nations shared a long standing relationship and people-to-people exchange, with their strategic cooperative partnership deepened and growing robustly.
The RoK remains the largest among the 136 countries and territories investing in Vietnam, with nearly 9,000 valid projects worth 70.2 billion USD. It currently ranks second in ODA provision for, trade with, and reception of workers from Vietnam. It is also one of the key sources of foreign tourists to the Southeast Asian country.
The Vietnamese side appreciated the RoK Government's presentation of the 300,000 USD aid to the country's Central Steering Committee for Natural Disaster Prevention and Control to help address heavy consequences caused by recent storms and floods in the central region.
Mu Cang Chai named among world's most beautiful destinations
November 05, 2020 – VN Express
Global travel site Big 7 Travel has listed Mu Cang Chai in northern Vietnam, famed for terraced rice fields, among its 50 most beautiful global destinations.
"When you imagine magnificent Asian rice fields swirling on the slopes of velvet green hills, you're picturing Mu Cang Chai, Vietnam," Big 7 Travel wrote. "Centuries of careful cultivation have shaped what is easily some of the most beautiful rice terraces in the world."
Mu Cang Chai is also full of hiking trails and vibrant local culture. Black Hmong, a branch of one of Vietnam's largest ethnicities, are the primary residents. Moreover, Mu Cang Chai provides a unique look into their way of life, it added.
The site ranked Mu Cang Chai 21st on its list. At number one is Torres del Paine National Park in Chile, followed by the self-governing Faroe Islands, Wyoming's Grand Teton National Park, Li River in China and Slovenia's Lake Bled.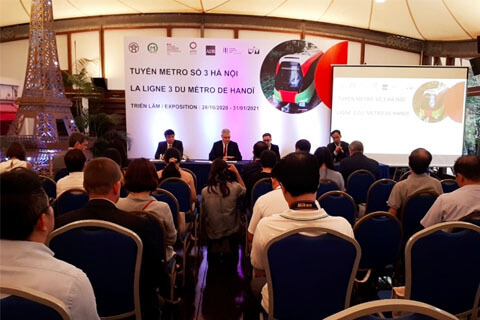 French-funded Metro Line 3 to start operations in 2021
October 29, 2020 – Vietnam Investment Review
This information was released at the French Embassy's press conference on October 28.
Metro Line 3 project is a symbol of the Franco-Vietnamese relationship. This is a leading project in urban transport development in Vietnam. It is equipped with high-technology and is a result of the work of many French companies.
"This is the first train among the 10 which are planned to arrive in Vietnam in the coming months. This marks an important step in project development," said Nicolas Warnery, French Ambassador to Vietnam.
Metro Line 3 running from Nhon to Hanoi Railway Station has attracted a number of French companies including Alstom, Colas Rail, Thalès, Systra, Apave, RATP Smart Systems, with funding from French agencies like the French Development Agency, the European Investment Bank (EIB), and the Asian Development Bank (ADB).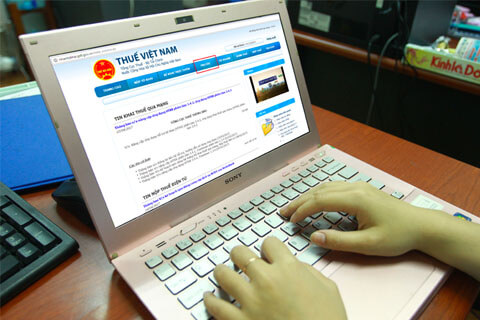 All enterprises in Hanoi use e-invoicing, meeting target 3 months in advance
October 29, 2020 – Hanoi Times
As of the end of September 2020, 99.7% of total enterprises and business associations in Hanoi have registered to use e-invoices, three months in advance of the target set by the Hanoi People's Committee, according to the municipal Department of Taxation.
The Department of Taxation pointed out a shift to e-invoices from paper-based ones brings multiple benefits for both enterprises and the society. The agency has been promoting the benefits of e-invoicing to the business community upon instructions of the municipal People's Committee.
Additionally, the Taxation Department has also published hotlines and emails for taxpayers to report concerns, and sent information related to e-invoices to enterprises in Hanoi for their convenience.
For enterprises, e-invoicing helps them save a significant chunk of expenses related to paper invoices, including printing, storing, and administrative procedure compliance cost.
Read More
Pages:
Page

1
,
Page

2
,
Page

3
,
Page

4
,
Page

5
,
Page

6
,
Page

7
,
Page

8
,
Page

9
,
Page

10
,
Page

11
,
Page

12
,
Page

13
,
Page

14
,
Page

15
,
Page

16
,
Page

17
,
Page

18
,
Page

19
,
Page

20
,
Page

21
,
Page

22
,
Page

23
,
Page

24
,
Page

25
,
Page

26
,
Page

27
,
Page

28
,
Page

29
,
Page

30
,
Page

31
,
Page

32
,
Page

33
,
Page

34
,
Page

35
,
Page

36
,
Page

37
,
Page

38
,
Page

39
,
Page

40
,
Page

41
,
Page

42
,
Page

43
,
Page

44
,
Page

45
,
Page

46
,
Page

47
,
Page

48
,
Page

49
,
Page

50
,
Page

51
,
Page

52
,
Page

53
,
Page

54
,
Page

55
,
Page

56
,
Page

57
,
Page

58
,
Page

59
,
Page

60