[/vc_column_text][/vc_column][/vc_row]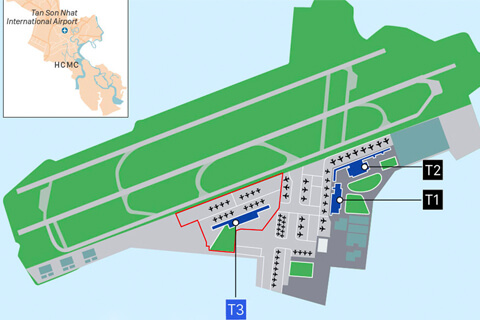 HCMC airport 3rd terminal construction to begin in October

March 11, 2021 – VnExpress
Construction of the third terminal at HCMC's overloaded Tan Son Nhat airport will begin in October this year, the Airports Corporation of Vietnam says.
The Ministry of National Defense would hand over 16 hectares for the purpose, Do Tat Binh, deputy director of the project's investor, ACV, said.
The feasibility report for the construction is being prepared and final approval would be issued next month, he added.
The construction will take two years, increasing, once completed, the airport's capacity from 30 million passengers a year to 50-55 million.
The government has approved the construction of the new terminal at a cost of VND10.99 trillion ($478 million), which will come from ACV's resources.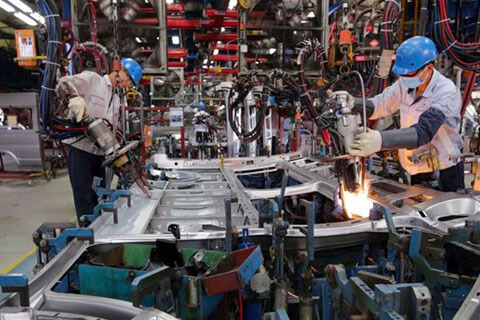 Vietnam's annual growth to reach 6.5 pct. during next decade: Fitch Solutions
March 11, 2021 – Vietnamplus
Vietnam's economy will grow 6.5 percent each year over the course of the next 10 years as the Government diversifies export markets and improves infrastructure, according to market researcher Fitch Solutions.
Although its forecast is lower than the Government's 6.5-7 percent growth target for the 2021-2025 period, Fitch said newly-signed free trade agreements will help the country expand market access while avoiding any overdependence on a single trade partner.
Vietnam plans to prioritise the importation of machinery and high-tech equipment, it went on, adding that this requires an increase in skill levels, which may only improve slowly over the next decade.
Vietnamese enterprise looks to a green future
March 10, 2021 – VnExpress
An Phat Holdings, a leader in the plastic industry, plans to invest in one of the largest compostable material manufacturing plants in Southeast Asia.
Nguyen Le Thang Long, General Director of PBAT An Phat JSC, a member of An Phat Holdings, said the green material market poses great potential with global industry gradually shifting toward environmentally friendly products.
In Europe, the Americas, Australia, Canada and many other countries, governments have enacted bans or imposed high taxes on the production and consumption of traditional plastic and thin monolayer film. The demand for compostable and environmentally friendly products poses the demand for raw materials, opening up golden opportunities for businesses.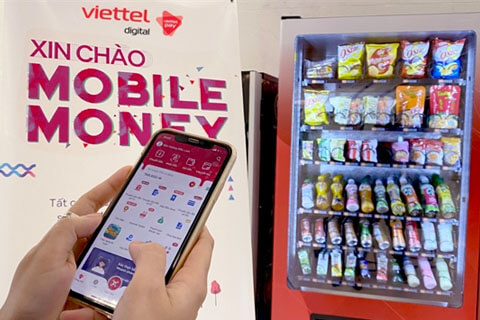 PM approves pilot application of 'mobile money'
March 10, 2021 – Vietnamnews
Prime Minister Nguyễn Xuân Phúc has approved the pilot application of 'mobile money', which allows the use of mobile phone credit to pay for small-value goods and services.
The decision, which took effect from Tuesday, will allow some businesses to join the pilot programme for two years.
The pilot application for mobile money services aims to contribute to the development of non-cash payments, improving the access and use of financial services, especially in rural, remote, border and island areas.
It will also take advantage of infrastructure, data and telecommunication networks to reduce spending to develop non-cash payment channels on mobile phones, bringing benefits to users.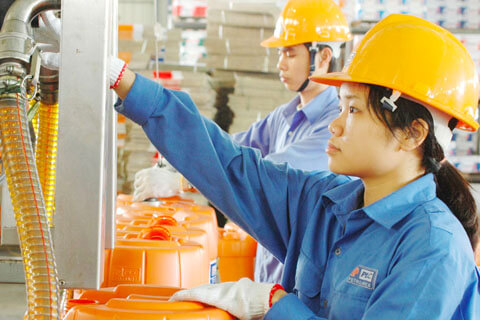 World Bank, GCF provide Vietnam with US$86.3 million to spur energy efficiency investment
March 08, 2021 – Hanoitimes
The World Bank, acting on behalf of the Green Climate Fund (GCF), has signed a US$11.3 million grant with the State Bank of Vietnam to support the development of a commercial financing market for industrial energy efficiency investments.
The total financing support from GCF also includes a US$75 million guarantee.
Of the sum, US$8.3 million will be used to build capacities for the private sector to identify, appraise and execute energy efficiency projects. It will also provide technical assistance to the Ministry of Industry and Trade and relevant authorities to strengthen policy frameworks and regulations and create an enabling environment to accelerate the energy efficiency market in Vietnam.
The remaining grant funds and the guarantee will be used to establish a risk sharing facility to provide partial credit guarantees to support local banks who may risk potential defaults on loans for energy efficiency projects. By reducing lending risks, the facility is expected to mobilize around US$250 million of commercial financing, to be provided to industrial enterprises and energy service companies at competitive terms and with low collateral requirements.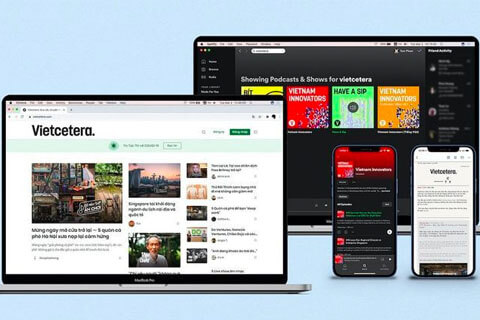 Japan's venture capitalist invests $700,000 in Vietnamese media start-up
March 07, 2021 – VnExpress
Japan's venture capital firm Genesia Ventures led the seed funding round of Vietnam based media startup Vietcetera with the investment of $700,000.
The deal, finalized during the first quarter of 2020, is being made public after Vietcetera received its digital media license from the government, Bloomberg quoted its co-founder and CEO, Hao Tran, as saying.
Silicon Valley-based Hustle Fund Management also took part in the seed funding.
Vietcetera expects to complete its Series A funding of at least several million dollars in the first half of 2021, Tran said.
Vietcetera is a digital media company targeting the nation's growing middle class, based in HCMC. It provides Vietnamese and English content ranging from general business articles to lifestyle stories and podcasts.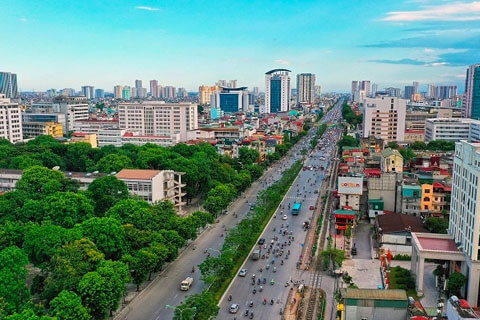 Vietnam's economy breaks into moderately free category for first time
March 07, 2021 – Nhan Dan
In the Index, released by the Heritage Foundation, the country's overall score has increased by 2.9 points, primarily because of an improvement in fiscal health.
Vietnam is ranked 17th among the 40 countries in Asia Pacific, and its overall score is above the regional and world averages.
The country's economy broke into the moderately free category this year for the first time. Its ranking could increase further if the government took additional action to liberalise investment rules and the financial sector, according to the Foundation.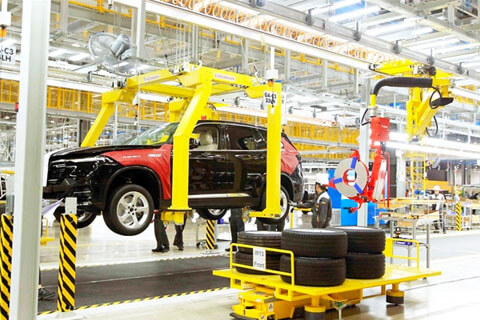 VinFast plans electric car plant in US
March 04, 2021 – Vietnamnews
VinFast Trading and Production LLC, a subsidiary of Vietnamese conglomerate Vingroup, plans to open an automobile plant in the US after establishing a 50-member R&D office in San Francisco in preparation for California automobile sales in 2022, says the company.
"VinFast's vision is to become a global smart electric car company and the US market is one of the first international markets that we will focus on," VinFast Chief Executive Officer Thái Thị Thanh Hải said.
"We initially will develop high-end models for the US," she added.
Pages:
Page

1
,
Page

2
,
Page

3
,
Page

4
,
Page

5
,
Page

6
,
Page

7
,
Page

8
,
Page

9
,
Page

10
,
Page

11
,
Page

12
,
Page

13
,
Page

14
,
Page

15
,
Page

16
,
Page

17
,
Page

18
,
Page

19
,
Page

20
,
Page

21
,
Page

22
,
Page

23
,
Page

24
,
Page

25
,
Page

26
,
Page

27
,
Page

28
,
Page

29
,
Page

30
,
Page

31
,
Page

32
,
Page

33
,
Page

34
,
Page

35
,
Page

36
,
Page

37
,
Page

38
,
Page

39
,
Page

40
,
Page

41
,
Page

42
,
Page

43
,
Page

44
,
Page

45
,
Page

46
,
Page

47
,
Page

48
,
Page

49
,
Page

50
,
Page

51
,
Page

52
,
Page

53
,
Page

54
,
Page

55
,
Page

56
,
Page

57
,
Page

58
,
Page

59
,
Page

60